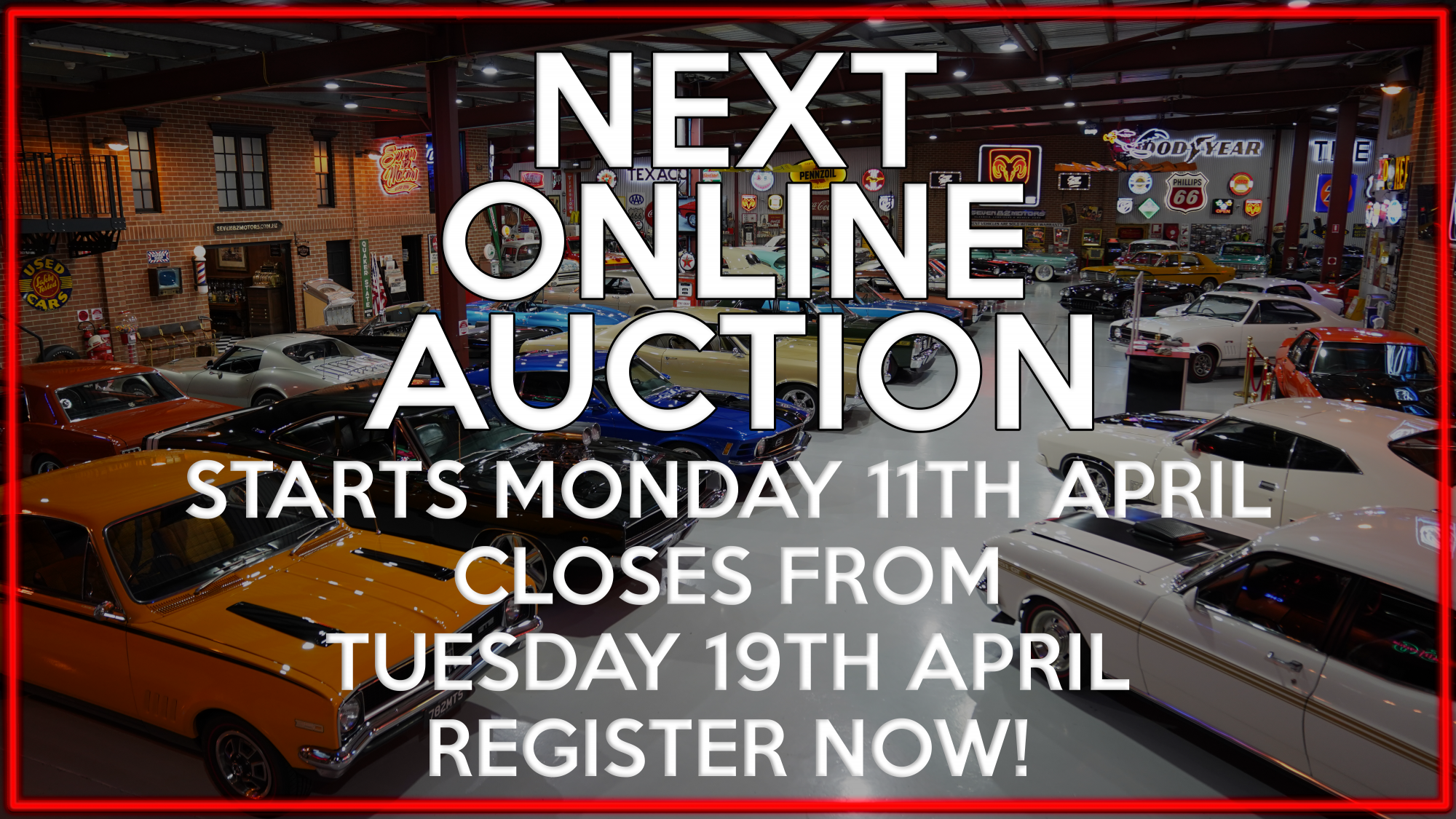 2006 AC Cobra Replica
HIGHLIGHTS: – Highly regarded DRB replica – Painted Galaxy Blue with Silver stripes – 5.0L EFI V8 engine out of 2001 XR8 Falcon – Automatic transmission – Air conditioning – 17" Dragway Shelby style wheels – Convertible top and tonneau cover
This AC Cobra Replica is a complete ground up build based on a DRB kit which was completed and first registered in 2006. The car was actually mostly built and engineered in house at DRB before being sent out to the current owner in Mount Isa to complete the final finishes.
The DRB fiberglass body is an accurate representation of the shape and dimensions of the original cars. The body is finished in Galaxy Blue metallic with Silver stripes. The side pipes down the side of the car are non-functional to be registration friendly. The pieces on the outside of the car are stainless steel rather than chrome for longevity. The car sits on a set of 17" Dragway Shelby style wheels with imitation tri-bar knock offs.
Inside the interior is neat and functional. The decision was made to go with a more modern look dash in order to allow room for the air conditioning which is a nice feature you rarely see in these cars. The gauges are VDO vintage look items and the centre console flows through between the two bucket seats. The interior is trimmed in leather and alcantara to a touch of luxury. There is also a Mercedes-Benz cloth style convertible top and tonneau cover with the car.
Under the bonnet is a late model fuel injected V8 engine from a 2001 Ford XR8 Falcon. The engine is paired to an automatic transmission from the same donor car. There is a new stainless radiator with twin thermos fans keeping things cool. The front and rear suspension are Jaguar independent items with limited slip differential, rack and pinion steering and Jaguar disc brakes front and rear. The car has been previously registered and engineered in QLD and has travelled approximately 4,500 kms since completion.
 PLEASE CALL LOCKY MCCANN WITH SALES ENQUIRIES ON 0403 935 488
Located at 2 Palings Court, Nerang on the Gold Coast.
PLEASE NOTE: Vehicle information is provided to us by the consignee. We do everything we can to qualify the best cars in the Australian market to represent on consignment however, they are still old cars and we can't capture everything in the photos, we don't drive them any significant distance and can't know everything about them. It is the responsibility of the buyer to have thoroughly inspected the vehicle, and to have satisfied themselves as to the condition and value and to purchase based upon that judgement solely. Vehicles may have been sitting for some time and it is suggested that to protect your investment, you allow to change fuel, oil, fluids, filters and inspect brakes prior to use. All vehicles are sold under standard auction conditions, consignment and auction vehicles are sold as is, without registration unless otherwise stated and there is no cooling off period or warranty expressed, written or implied. Independent inspections are welcome and encouraged.