SOLD SOLD SOLD!
1969 Plymouth 340 Barracuda
The second-generation Barracuda is commonly referred to as an A-body and this model ran for 3 years from 1967 to 1969. This Barracuda comes with its two build sheets as well as the original owner's manual, known history from 1969 till today and a copy of its import approval.
The car was painted in America in 2007 and mechanically overhauled with a high performance 340 V8, B&M heavy duty Taqueflight with Hughes 2800 stall converter and 8.75-inch Suregrip rear end with 3.55:1 gear, all replaced by a professional shop in Virginia in 2009. The car later changed hands and was purchased by an Aussie and imported and sold to the current owner in August 2010 where it was sent to Gasoline Alley in Brisbane to then be gone through mechanically and set up as a reliable streetcar . It had a rear main seal to do and was just an old car underneath. The current owner had the team remove the engine and gearbox to re gasket, the whole K frame was removed, cleaned and repainted, the underside of the car stripped and repainted body colour and reassembled with a disc brake front, all new suspension and bushings done and reassembled with QLD LO2 compliance done at the time so he could pick it up and drive it back to Mackay… This was all done to the tune of approx 25k aud on top of his purchase price. It is currently insured with Shannons with an agreed value of 70k. It's been built to be a reliable street car and that's exactly what it is, it's done several big road trips and just been driven down from Mackay to us to be sold. Listed for sale at a very fair $49,900
Engine specs
High Performance 340 +30 thou on block, built in 2009
New TRW 10.5/1 compression pistons
New TRW Connecting rods
Forged steel crank
All internals balanced
Modified Performer X Heads
Edelbrock Performer RPM intake manifold
Crane Gold Roller Rockers and Pushrods
Mopar performance purple camshaft
ADV Duration 284/284*
Duration at .050″ 241/241*
Lift .484″/484″
Centerline 108*
Basic RPM 2800-6200
650 CFM Holley double pumper
Mellings high flow capacity oil pump
Mopar windage tray
Functional twin hood scoops
Pro Cool Aluminium radiator
Custom Alloy radiator shroud
Flexalite 6 blade fan
Custom chrome extractors
Dual 2.5 inc free flow exhaust with twin Dynomax mufflers.
Transmission
Heavy duty B&M Taqueflight 904 installed in 2009 with Huges 2800 stall converter and trans cooler fitted.
Brakes
New master cylinder
Disc brake calipers and rear wheel cylinders in 2010
Brake lines renewed, power booster and vacuum pump fitted
Suspension
Front end K frame removed and completely rebuilt in 2010 with all new components, rear end was also done, new heavy duty shocks and adjustable Hellwig overload springs in the rear. New front sway bar and new Suregrip diff fitted along with new tail shaft and Mancini Racing Products chassis connectors.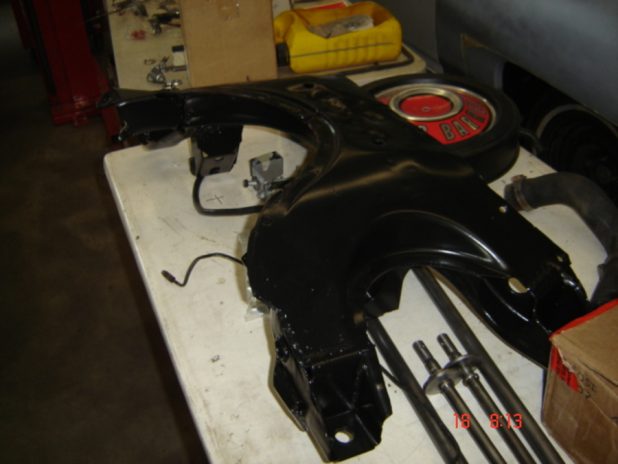 Interior
Floors cleaned and painted in anti rust treatment and then painted in two coats of sound deadner and dyno matted. New high dencity underfelt fitted and original carpet reinstalled. All dash instruments removed and serviced and calibrated before refitting. New Australian complied seat belts supplied and fitted.
Wheels and Tyers
New Cragar SS with 8″ fronts and 225/60/15 BF Goodrich white letter tyers.
Located at SEVEN82MOTORS Classic's, Lowriders & Muscle cars, specializing in Australian & American car sales and available to view in the showroom at 132 Spencer Road, Nerang on the Gold Coast, Queensland.
To Buy, Sell or Consign, please call us on 0755 966 566 or 0416407540 with inquires or check www.seven82motors.com.au for approx 50 detailed photos to help with your decision making.
CLICK HERE FOR FINANCE OPTIONS
PLEASE NOTE: This vehicle is being sold on consignment, consignment vehicles are sold as is without registration unless otherwise stated and there is no cooling off period or warranty on consignment vehicles. A QLD Safety certificate can be arranged separately but not inclusive of this sale.